This store requires javascript to be enabled for some features to work correctly.
Rekindle Candle Co. is run by husband and wife duo Matt and Kayley Mewbourne. They are passionate about serving others, loving on their community, and bringing non-toxic products into your homes. Matt works full-time managing the Rekindle business from packaging online orders to talking with customers to handling large wholesale inquiries. Kayley handles all the marketing and social media aspects of the business while also running her own photography business as well. Their other full-time job is raising their 1.5 year old son, Bridger. Most days you can find him running around the shop watering our numerous plants :)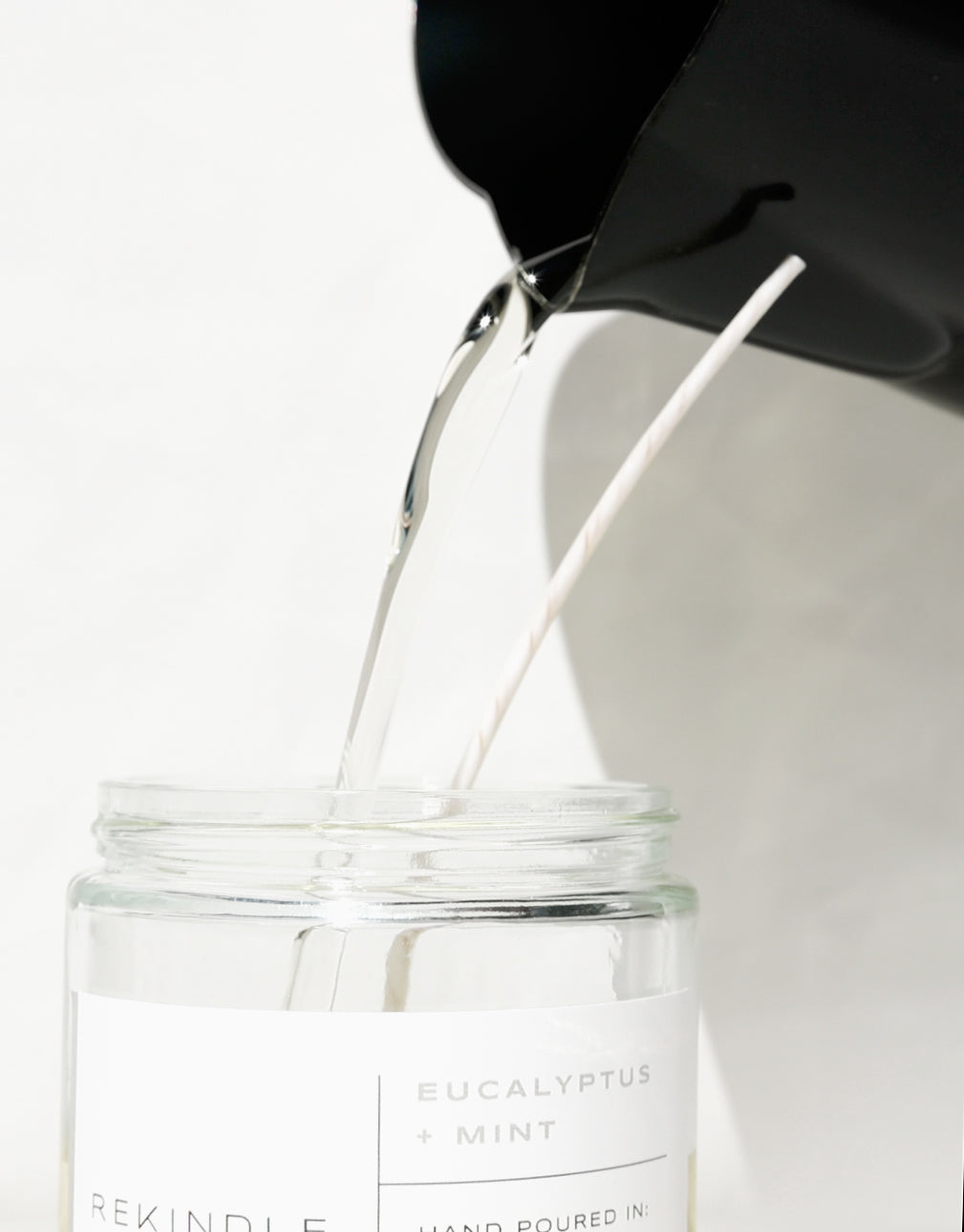 Our story
PAST
Rekindle started as an idea in late 2017 as our founder, Matt, was about to finish up his last couple years of college. One night the idea came to him to rekindle his love for ceramics and art by putting candles in handmade containers, selling or giving them away, then incentivizing people to reuse or refill them. Since then a lot has changed. Matt, like many millennials, does nothing related to his college degree. And we no longer do ceramics. But the idea of extending the life of containers by reusing or refilling them is the thread of sustainability interwoven from Rekindle's inception to its current state.Ever since we began we wanted to use quality components that were good not only for smelling but also for the planet and the people living on it. We use 100% soy wax domestically, sustainably and ethically grown, harvested and manufactured in the United States. Most of our glassware is also made of recycled glass. Our wood wicks are domestically and sustainably sourced from Forestry Stewardship Council certified lumber mills. And our fragrance oils are free of parabens, phthalates, and other hazardous and toxic chemicals.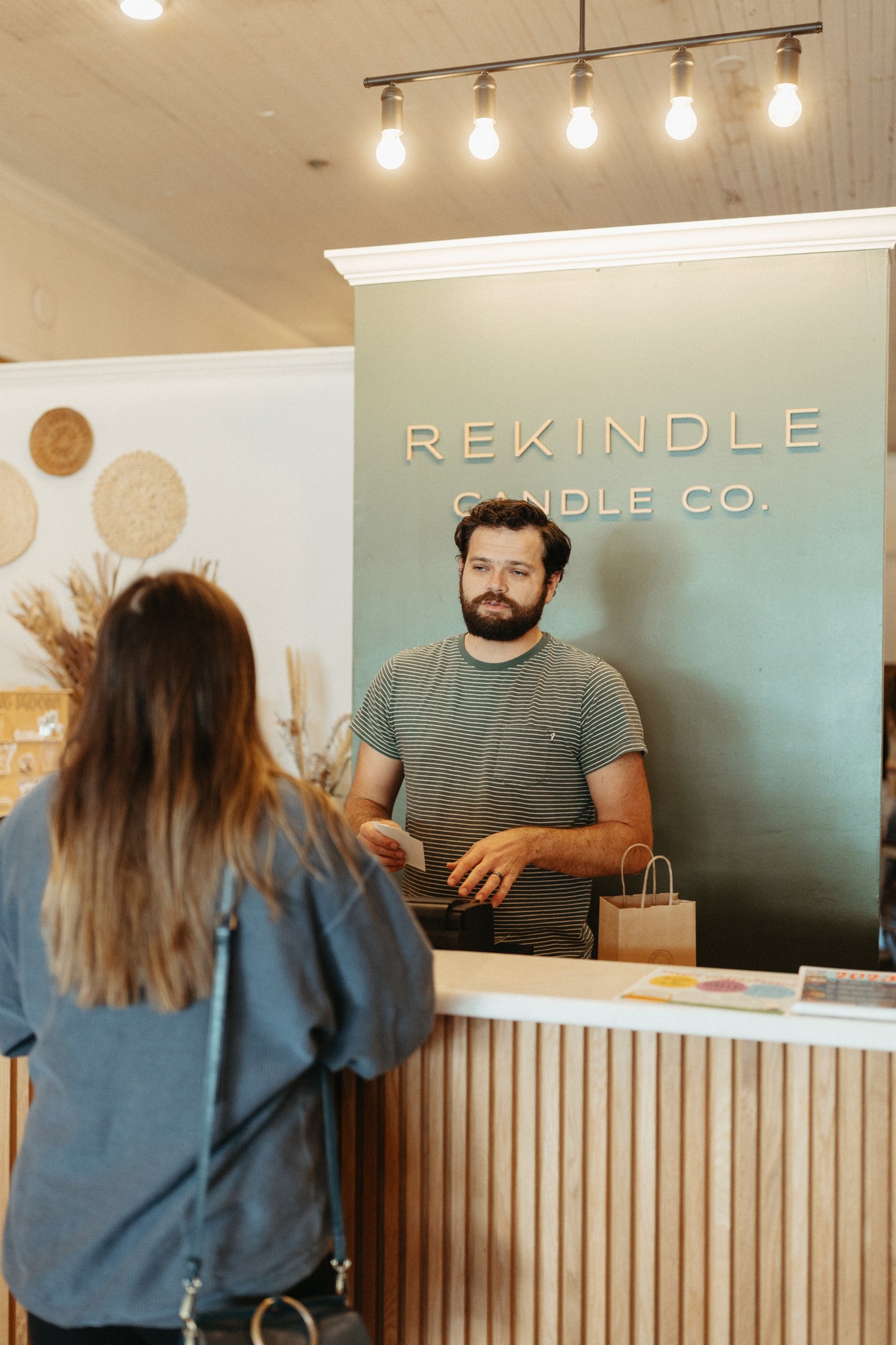 PRESENT
Due to logistics and carbon footprint issues we no longer offer refills but rather we do exchanges. As long as you bring back your cleaned out jar or container we'd be happy to give you a 20% discount towards a new product of equal value. And we'd be glad to reuse it, therefore extending its life.Along with our exchange program, each of our products help plant trees, promote domestic job security, encourage sustainable soy bean harvesting, and ensure you're getting the cleanest, safest fragranced apothecary products on the market.We also now offer multiple products lines. A Metal Tin collection comprised of smells inspired by the outdoors. A Tumbler line including sophisticated, complex smells with a simple, luxe look. And of course our main line of Glass Jars. Along with candles we carry other apothecary products such as reed diffusers, match bottles and candle accessories.We happily make everything by hand in our quaint storefront in downtown Monroe, GA.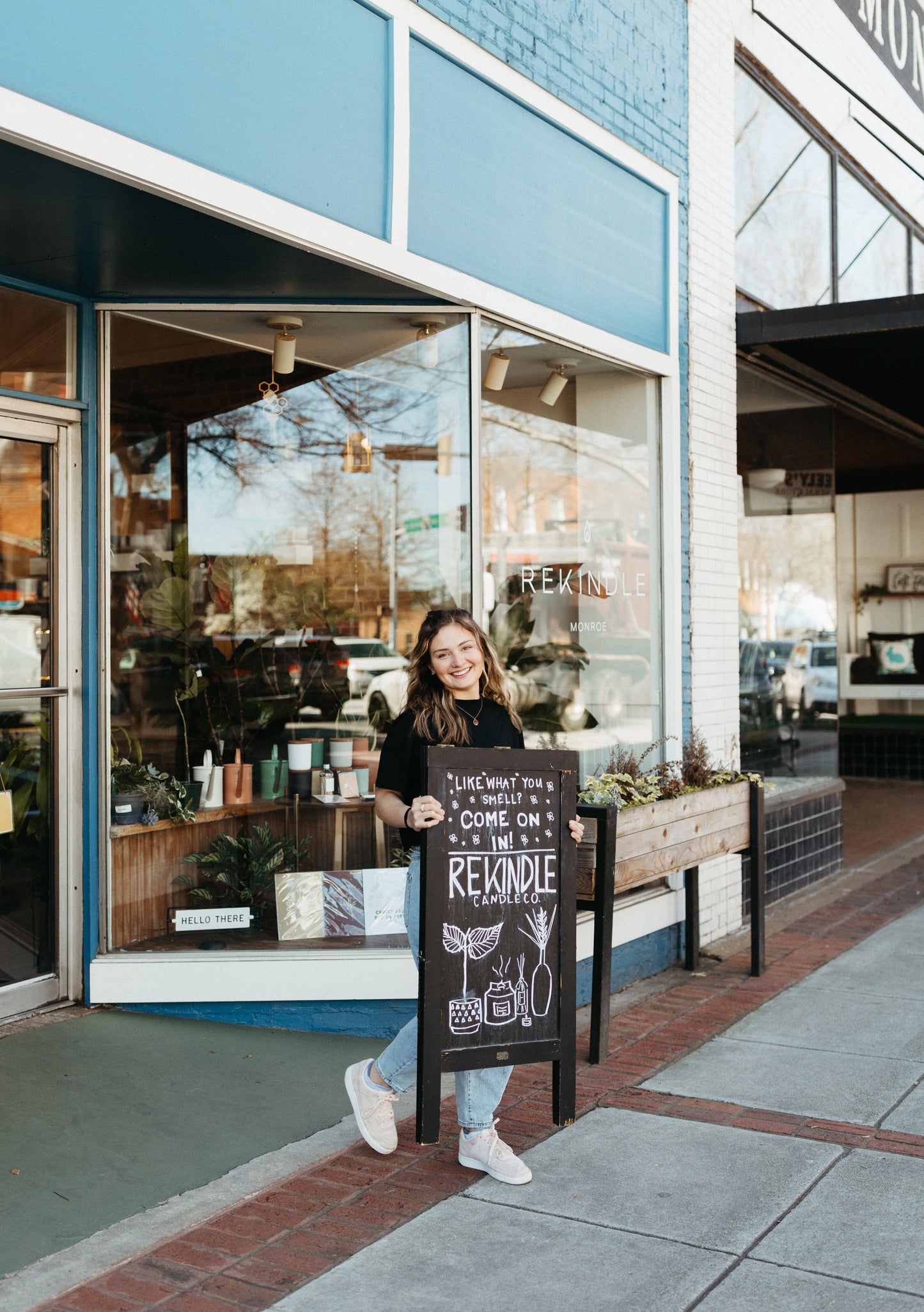 FUTURE
With every product we consider making there's a rigorous process of determining whether or not we should make it. It needs:To be sustainable and have a positive impact on the environmentTo be comprised of ethical components To be able to be made by handsAnd ideally has multiple functions, such as reusability beyond the life of the product itselfWe have recently partnered with a group called Sprout to donate a portion of every product sold to helping the Eden Reforestation Project replant mangrove trees in Madagascar with the goal of reforestation, regeneration of coral reef health, and fairly paid tree planters.We believe in people. And we believe people can make some really cool and good things. So we want to empower and employ people who believe in making good, quality products that have a positive impact.